Thu, 04 Nov 2021 - 17:23
Viewed 15 times
Waitara Community Meeting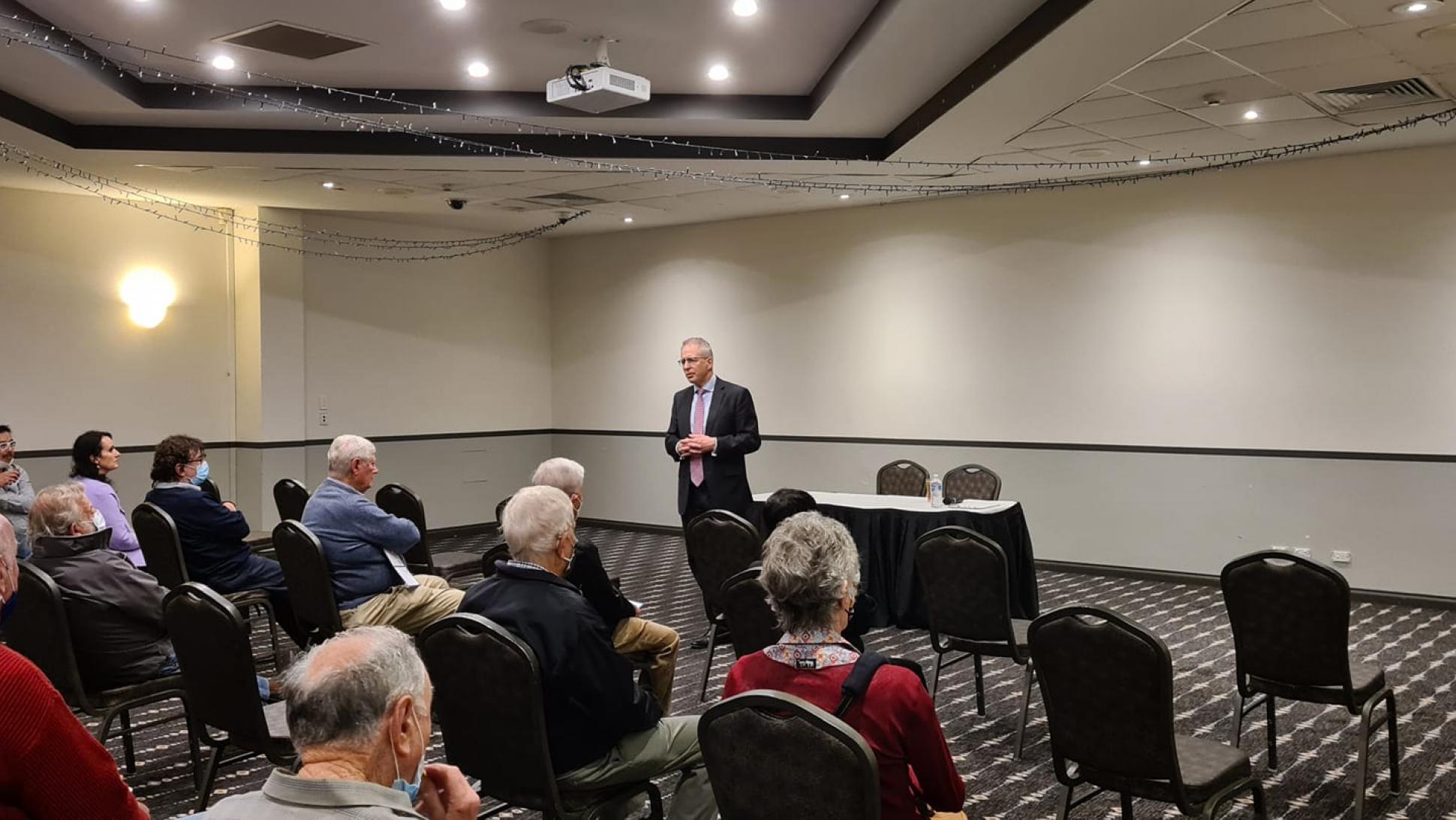 After having to restrict face to face contact for several months due to the pandemic, in November I was pleased to hold a community meeting at Waitara Magpies and meet constituents in person.
The topics of concern were primarily around Australia's economic recovery.
To read about the Morrison Government's plan for Economic Recovery, click here.