Sat, 24 Jul 2021 - 17:03
Viewed 22 times
Visit to Action Laser in Hornsby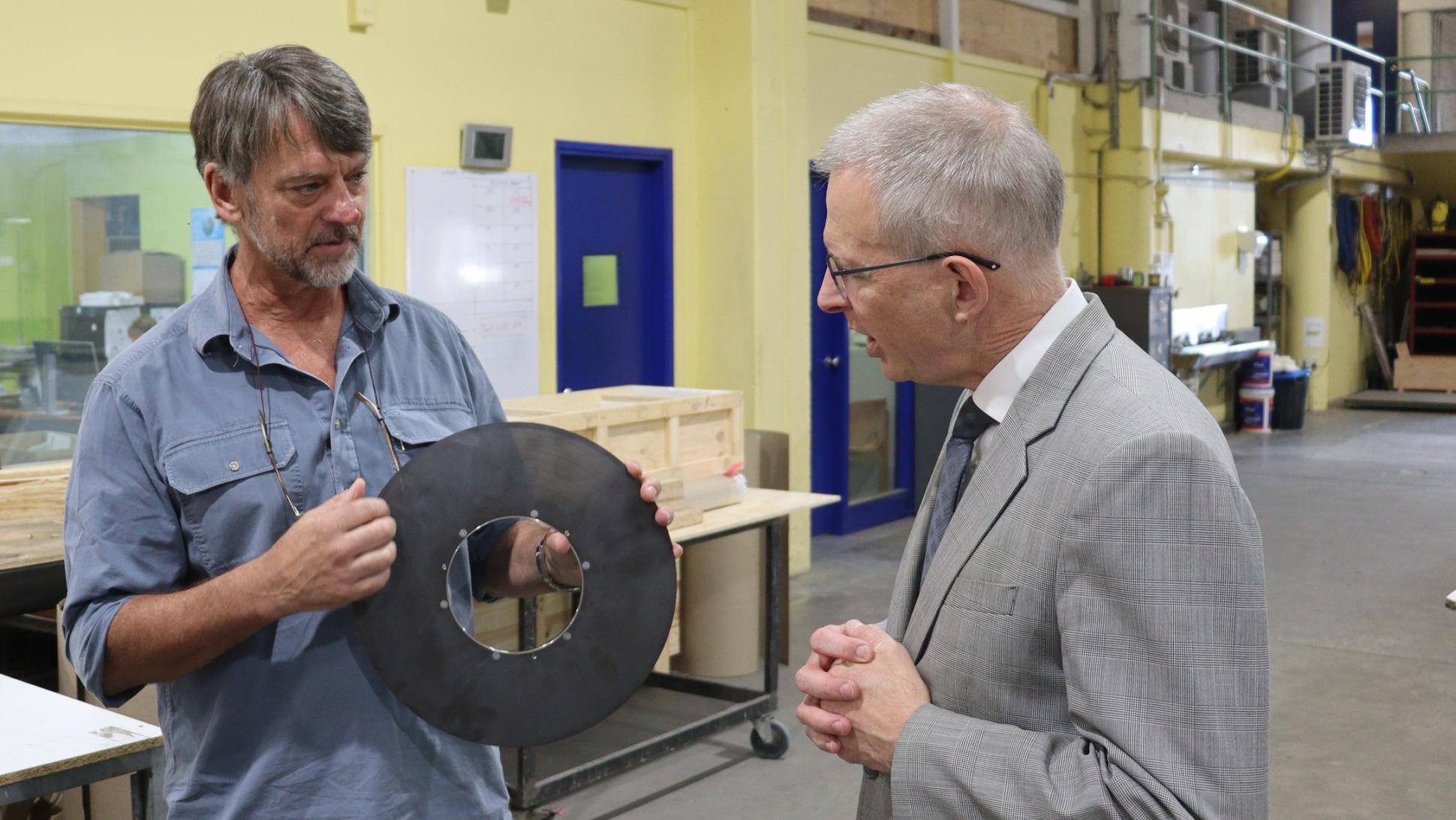 Under the Morrison Government's $30 million Commercialisation Fund, local Bradfield business ActionLaser received $558,500 to commercialise its 'MeltFilter' disc.
Specialising in manufacturing micro-perforated metal laser screening, ActionLaser has developed a sustainable means of recycling plastic waste, through its invention of the 'MeltFilter' disc (pictured below).
I caught up with Bevan at his plant in Hornsby to learn a bit more about how these discs work.