Fri, 24 May 2019 - 12:01
Viewed 102 times
Statement on the 2019 Election Result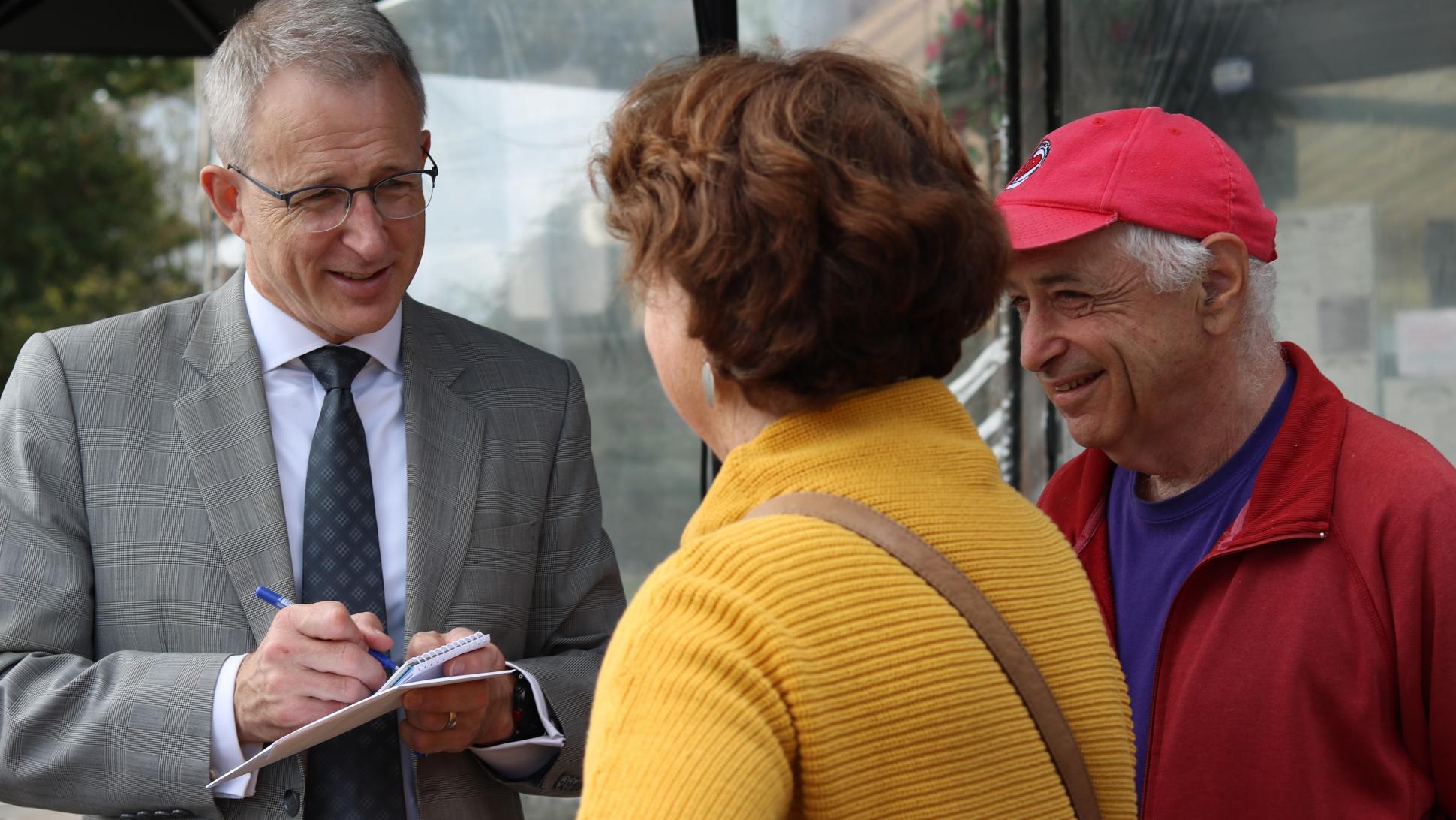 Thank you to the people of Bradfield – for once again electing me to serve as your representative in our national Parliament at the 2019 federal election.
Bradfield is an extraordinary community. The electorate is known for its fine schools and hospitals, its gracious heritage architecture of federation homes and tree lined streets and its natural beauty including wonderful national parks. Bradfield's people are hard-working, well-educated and many hold senior managerial and professional jobs; indeed leaders in every sector of national life live in this electorate.
Bradfield is as diverse as modern Australia: over 19 per cent of residents reported being of Chinese background in the most recent census, 4% Korean, 3% Indian, and many others besides. When I came into the Parliament at the 2009 by-election I considered it was a remarkable privilege to represent this community in our national Parliament; now, after five elections, I believe that even more strongly.
In this next Parliament I will continue to work as part of the Morrison Government to make Australia an even better place to live, work and raise a family. Locally, my priorities will include supporting our outstanding government, Catholic and independent schools in Bradfield; the continued delivery of infrastructure, supported by Commonwealth funding, that will benefit our community, including NorthConnex and Sydney Metro City and Southwest; and working to protect our wonderful natural environment and precious green spaces in Bradfield.
Let me acknowledge and thank my fellow candidates from Labor, the Greens, UAP and Sustainable Australia. It is important for our democracy that good people are prepared to stand for office. From all quarters, our local campaign activities were conducted in a civil fashion and a spirit of mutual respect. I also acknowledge and thank all of the volunteers who helped with my campaign – and who helped on the campaigns of the other candidates.
Most of all, I acknowledge and thank the people of Bradfield for your positive engagement with the election campaign. Wherever I interacted with constituents, from early morning railway station visits to the St Ives Festival on the Green, to community meetings, to visits to schools and retirement villages, to the hundreds of people I met on election day, to interaction online and via email, I almost always received a thoughtful, engaged and courteous response. People in Bradfield take seriously the rights and responsibilities of being a citizen in one of the most successful parliamentary democracies in the world!
Thank you for placing your trust in me as your representative.
I will do my best to serve you.