Tue, 13 Nov 2018 - 16:52
Viewed 15 times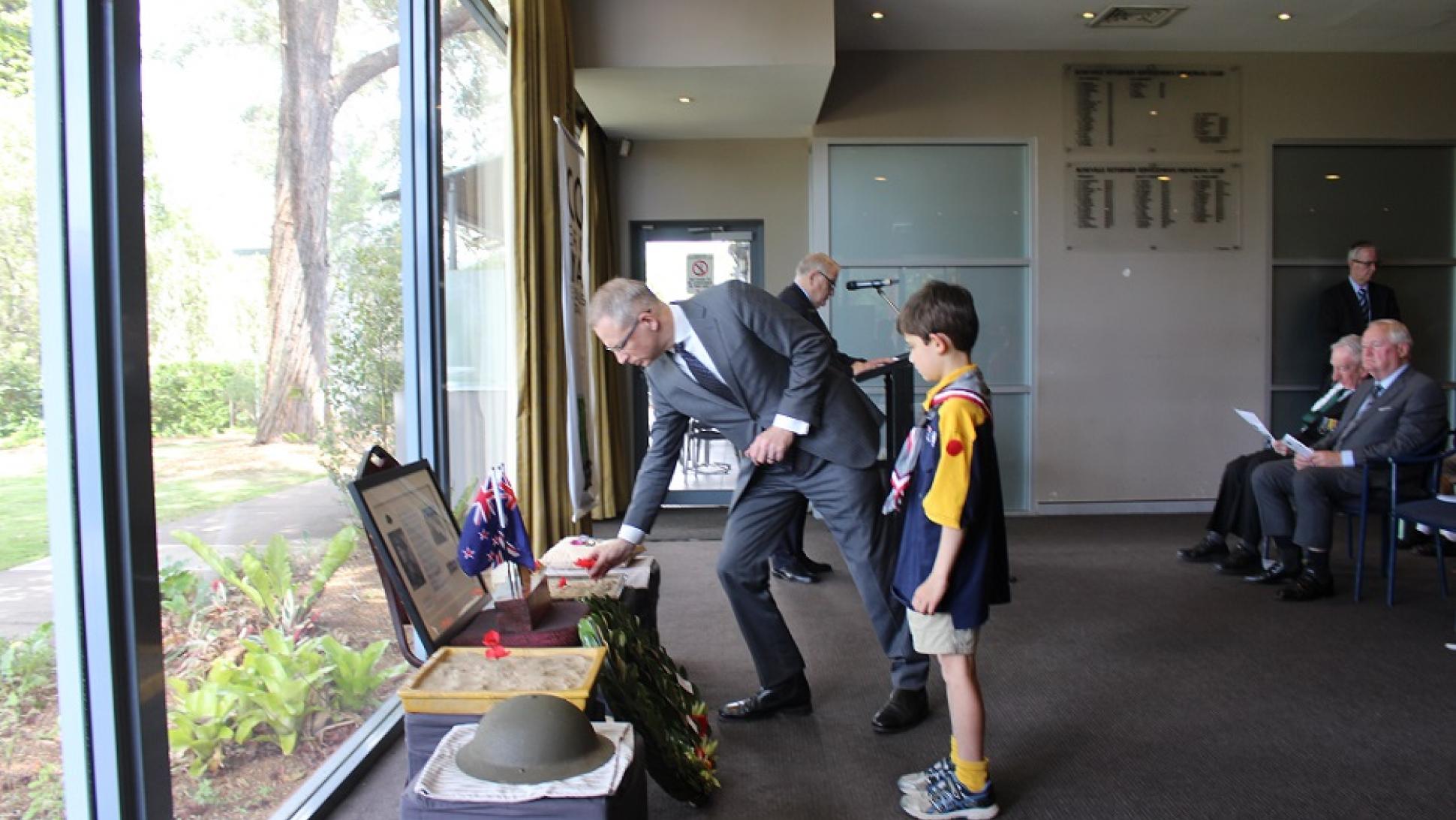 I attended a number of Centenary of Armistice Day Commemoration events that were held over three days in Bradfield.
The Roseville RSL Sub Branch's Friday service was well attended by Bradfield school students, local dignitaries and descendants of former Bradfield resident, the late Major Blair Anderson Wark VC. I congratulate President Michael Askey RFD (Rtd) and Mr Malcolm Whitney of the Roseville RSL Sub Branch for organising a dignified service, culminating in participants placing a poppy on the memorial.
I attended the annual Air Force Memorial Service at All Saint's West Lindfield on Sunday 11 November culminating with a minute's silence at 11.00am. Thank you to Rev Phill Read and the staff at All Saint's.  The Centenary of Armistice Service on Sunday afternoon at St John's Gordon was ably led by Father Keith Dalby and Father Rob Sutherland.  It featured beautiful music from the choir and the catafalque party of Knox and Ravenswood cadets did a wonderful job.
Commemorations continued in the late afternoon at the Hornsby Cenotaph, where I attended the Hornsby RSL Pipe Band's performance at precisely 5.00pm AEDST of "The Battle's O'er" (who joined with tens of thousands of other pipe bands the world over). It was a rousing rendition, enjoyed by many locals in the warmth of the setting sun. Thank  you to Hornsby RSL President Terry James and Pipe Band Major Brian Thompson and the pipers for all your considerable effort in orchestrating this occasion.
The Centenary of Armistice Service at Masada College was a fitting way to close the commemorations on Sunday evening. I joined other local dignitaries in laying wreaths. Thank you to George Charlton and Masada staff and students for the effort and thought you put into this ceremony.