Wed, 27 Feb - 12:53
Viewed 231 times
Joint Media Release: Improving local community sporting facilities to help get more Australians more active, more often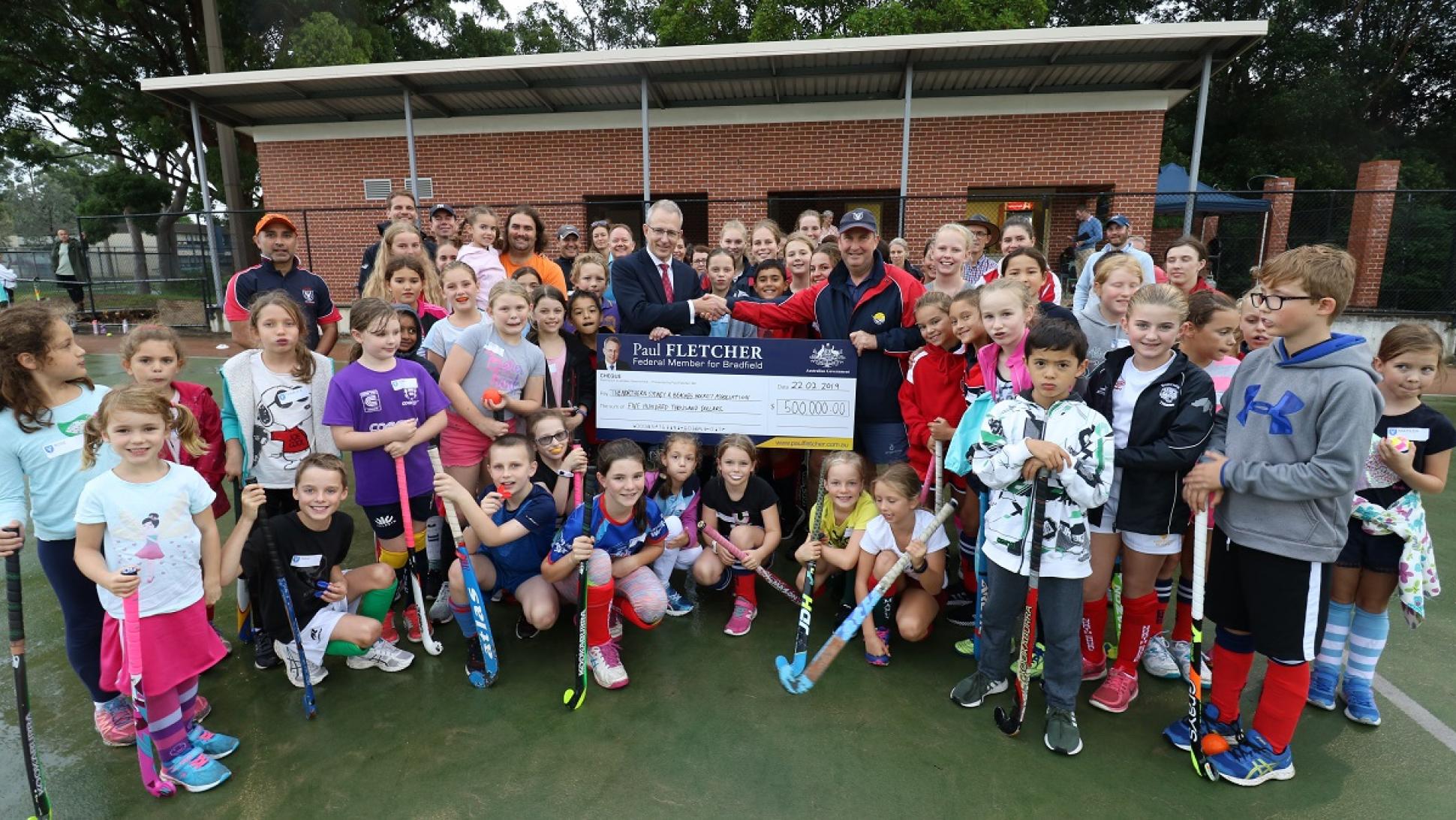 Federal Member for Bradfield Paul Fletcher has welcomed the announcement of $500,000 into local sporting infrastructure as part of the second $30 million round of the Liberal National Government's Community Sport Infrastructure Program.
The Northern Sydney and Beaches Hockey Association has been awarded $500,000 to put towards the new Barra Brui Hockey Centre in St Ives.
"The Liberal & Nationals Government understands that our success and prowess as a sporting nation begins with grassroots sports, which is why we have focused our investment on local grassroots sporting facilities such as the Barra Brui Hockey Centre," Minister McKenzie said.
"As outlined in the National Sports Plan, Sport 2030, grassroots sports help drive increased participation and promote social, health and community benefits of physical activity and sport – a key priority for our government.
Mr Fletcher said sport played an important role across Bradfield and the benefits of the Liberal & Nationals Government investment in the facilities will be felt right across the community.
"Sport 2030 recognises that sport plays a significant role in Australia, from our biggest cities to regional communities, and it's great to see the Northern Sydney and Beaches Hockey Association continue this important work" Mr Fletcher said.